Structured Cabling Technician
LOCATION:
Miami, FL
JOB TYPE: Full-time
SCHEDULE: 8 hour shift
BENEFITS: Health Insurance, Paid Time Off, Dental Insurance, Vision Insurance, Life Insurance, 401(k) Matching
JOB DESCRIPTION/DUTIES:
Seeking low-voltage Cable Technicians who are experienced or willing to learn. This is a difficult but rewarding job that includes travel throughout the United States. Working in commercial and industrial settings, as a team or independently. Learn to install, test, terminate, and certify: copper and fiber cables. Gain skills of installing, troubleshooting, and configuring: wireless access points, surveillance systems, and network equipment.
DESIRED SKILLS:
• The successful candidate must be willing and able to climb an extension ladder up to 32 feet, operate a scissor lift and man lift, drive a commercial vehicle, lift up to 70 pounds, go into attics and crawl spaces.
• Present in a professional manner
• Travel up to 50% of the time
• The successful candidate must also pass a drug test
• Must be able to complete a background check
• Must currently have a clean driving record
Send an email or resume to: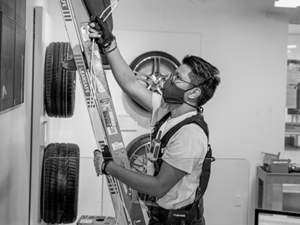 All applications will be held in strict confidence; we will not contact your current employer without your permission.