Senior Network Technician
PAY: $25-30 hourly
BENEFITS: Health Insurance, Dental Insurance, Vision Insurance, Life Insurance, Paid Time Off, 401(k) Matching
LOCATION: Yreka, CA
JOB TYPE: Full-time
SCHEDULE: 8 hour shift

JOB DESCRIPTION/DUTIES:
Senior Network Technicians are key contributors of network installations and support. Provide excellent service to clients to meet or exceed expectations. Candidate must have professional listening and communication skills. Candidate must have strong customer relationship skills. Install new technology at various sites. Looking for an independently self-motivated individual. Must be able to lead and train junior technicians. Must be team oriented.
DESIRED SKILLS:
• 2-3 years of experience in a similar role
• Proficient Windows server and active directory environments
• Must be able to pass a drug test and background check
• Must have clean driving record
• Small business and enterprise networking routers and switches
Send an email or resume to: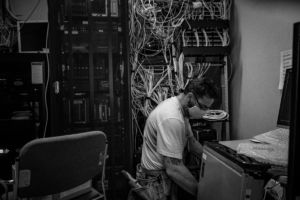 All applications will be held in strict confidence; we will not contact your current employer without your permission.