IT Infrastructure Technician
LOCATION:
 Medford, OR and Klamath Falls, OR
PAY:
 $20-$30 per hour DOE
JOB TYPE: Full-time
SCHEDULE: 8 hour shift
BENEFITS: Health, dental, vision, life, vacation, matching retirement
ADDITIONAL BENEFITS: Travel, overtime pay, training, career path
JOB DESCRIPTION/DUTIES:
Seeking low-voltage cable technicians, experienced or willing to learn, for work throughout the US. This is a difficult, but rewarding, job working with a crew or alone. Learn to install, test, terminate, and certify copper and fiber cable in commercial and industrial settings. Learn to install, troubleshoot, and configure wireless access points, surveillance systems, and network equipment.
DESIRED SKILLS:
The successful candidate must be willing and able to climb an extension ladder up to 32 feet, operate a scissor lift and man lift, drive a commercial vehicle, lift in excess of 70 pounds, present in a professional manner, go into attics and crawl spaces, and travel up to 50% of the time. The successful candidate must also pass a drug test and background check, have a clean driving record, and be 21 years or older.
Send an email or resume to: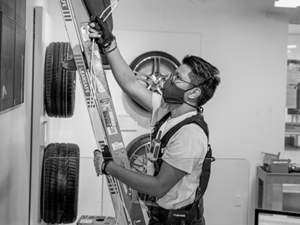 All applications will be held in strict confidence; we will not contact your current employer without your permission.